Scientifically-based Indications for their Use in Everyday Dentistry
This webinar will discuss the scientific basis and clinical indications for the use of Ledermix Paste and Ledermix Cement.
Hosted by Prof. Paul V. Abbott AO, Endodontist Specialist, BDSc, MDS, FRACDS(Endo), FPFA, FADI, FICD, FACD, FIADT
Benefits of attending:
Hear the latest research and clinical results
Ask Prof. Paul Abbott questions
Apply for CPD points
The first 300 registrants who attend with a Prescriber Number will be sent a complimentary Ledermix sample pack (valued at $150)
Ledermix Paste and Ledermix Cement have been used clinically for over 57 years with numerous research papers and clinical studies to support their efficacy and usefulness. The major components of these materials are a corticosteroid and an antibiotic – hence, their indications for use should be based on these components. The major use for Ledermix Paste in root canal treatment is to reduce inflammation and thereby reduce or avoid pain and to manage inflammatory resorption. It can also be used to manage infected canals, particularly if used in conjunction with calcium hydroxide. Ledermix Cement is an extremely useful material for conservative pulp treatments such as pulp capping and pulpotomy. Its short-term anti-inflammatory action combined with the beneficial effects of the cement base components (i.e. calcium hydroxide and zinc oxide-eugenol) make it an ideal material for these procedures.
BDSc, MDS, FRACDS(Endo), FPFA, FADI, FICD, FACD, FIADT
Prof. Paul Abbott is the Winthrop Professor of Clinical Dentistry at The University of Western Australia. He is a Specialist Endodontist and works in private practice on a part-time basis. Prior to taking a full-time University position in 2002, he spent 17 years in private specialist endodontic practice in Perth and Melbourne. He was Head of the School of Dentistry at The University of Western Australia and Director of the Oral Health Centre of WA from 2003-2009.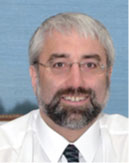 He has presented over 820 lectures and courses in 42 countries. He has published over 180 articles in refereed journals and 23 textbook chapters. In 2015, he was appointed as Editor-in-Chief of the international journal Dental Traumatology. He has received numerous awards for excellence in teaching and for service to the dental profession, particularly in education and research. In 2015, he was appointed as an Officer of the Order of Australia.
LEDERMIX IS NOW BACK IN STOCK AND IS HERE TO STAY
Contact your Distributor and order today