Rhondium, a New Zealand dental products company, has announced the release of their new QuickConnect Anatomy Band, which they believe is the best circumferential matrix band product in the world. The company was formed by Dr. Simon McDonald, a prolific dental inventor who founded the Triodent company and invented the world-renowned Triodent V3 Sectional Matrix System (also Palodent Plus).
The QuickConnect Anatomy Band has several features that make it stand out from other matrix band products. It offers the same easy placement technique as a Tofflemire retainer, but without the downsides. With a detachable carrier, the band allows for quick and effortless placement, tightening, and adjustment. The band itself mimics the natural contours of the tooth, creating leak-free marginal seals and beautiful anatomical restorations. It is designed to be small and easy to use in tight spaces, making it particularly useful for second and third molars. The hard contoured foil is 35 microns thick, surprisingly tough, and can be pushed between tight contacts while retaining its shape. Additionally, the band features a color-coded, adjustable plastic retainer that is designed to stay in place and not loosen or unwind during use. The plastic retainer arm can also be swivelled for use on any quadrant.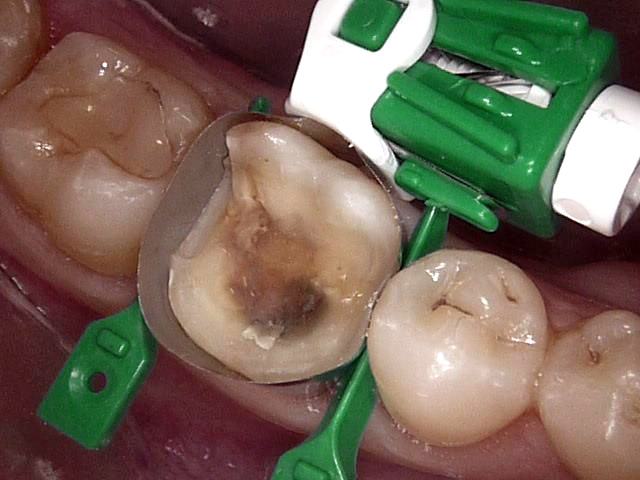 Figure 01: QuickConnect Anatomy Band and Separator Wedges on a large 4 surface cavity.
The band is also available with "Tight Connect Tabs". The purpose of these is to make the process of creating nice tight contacts on large multi-surface composites much easier. One of the main causes of open contacts in these types of restorations is that the matrix band pulls away from the adjacent teeth, unbeknown to the clinician. The "Tight-Contact-Tabs" can be pulled with a dental probe while light-curing to ensure the matrix band is in contact with adjacent teeth,  guaranteeing tight contacts. Alternatively, they can be temporarily bonded to the occlusal surfaces of the adjacent teeth using dental bond and flowable composite. This option saves valuable time by allowing you to fill and cure both the mesial and distal boxes simultaneously.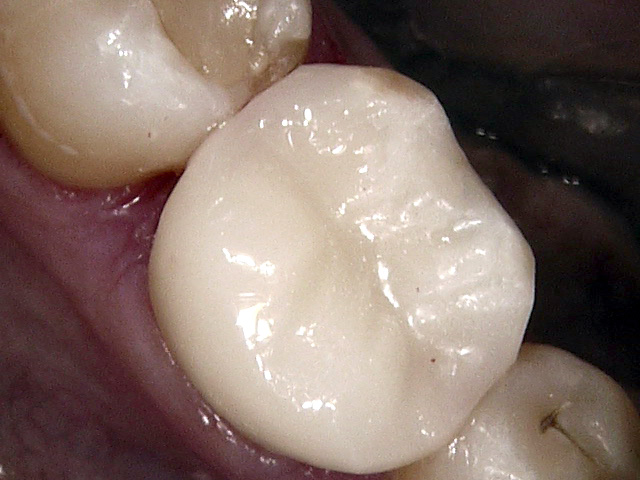 Figure 02: Restoration completed. Images courtesy of Dr Aiden Ho.
Several dentists have already provided glowing reviews of the band. Dr. Aiden Ho raves that "the carrier is a dream to use! It feels slick when clicked onto the matrix and tightens beautifully. There's no risk of catching lips/soft tissue in the screw like there was with the Tofflemire. It releases easily without fuss. It just feels good. The matrix bands fit beautifully around the teeth. I'm noticing that there is no finishing required on the interproximal box vertical walls, the band fits so precisely. It's also great that there's no holder interfering with the lip and dragging the matrix off the tooth. I like that!"
Dr. Ally Dunning reports that "the band has definitely improved my contacts with my OVC's and large composite build-ups. I love the way the QuickConnect tool clicks on and off. Will certainly keep using the QuickConnect system."
Dr. Adam Doudney says that "the carrier is fantastic! So easy to place, tightens effortlessly and detaches, so it doesn't get in your way. The matrix has a lovely preformed shape and I often use it for class 2 fillings as well as MOD's. It stays tight and virtually eliminates the chance of overhangs and I can use it with a V-Ring or with the new Separator Wedges from Rhondium. No other circumferential band compares!!!"
Dr. Richard Stallworthy of Maunu Dental reports that "the thin stainless band is excellent. Contour and tool engagement was good. Especially like the fact you can adjust it to fit wedges after seating the band. Even worked well with a rubber dam. Very happy."
In conclusion, the QuickConnect Anatomy Band is a promising new product that dentists should consider adding to their arsenal of tools. It's easy placement, anatomical contours, compact design, hard foil, and swivelling capabilities make it a standout circumferential matrix band system.
Lastly, Dr. Simon McDonald's track record as a prolific dental inventor and founder of the Triodent company speaks for itself. The Triodent V3 Ring system, which he invented, has been copied many times by other sectional matrix companies. Therefore, it is no surprise that his latest invention, the QuickConnect Anatomy Band, has garnered attention and praise from dentists.
In the constantly evolving field of dentistry, it is crucial to stay informed about new products and technologies that can improve patient outcomes and simplify clinical procedures. The QuickConnect Anatomy Band is one such product that is worth exploring and considering for incorporation into dental practices.
For more information, visit https://rhondium.com/quickconnect/.