If you're looking for new patients, we've got some exciting news to share with you.
As a result of the continued growth of the HealthEngine platform, over 2.2 million patients now search HealthEngine every month.
What does this mean for Dental Practices?
To put it simply, HealthEngine now has even more patients looking to book with dental practices.
In fact, new patient dental referrals on HealthEngine are growing by an average of 196%* every year!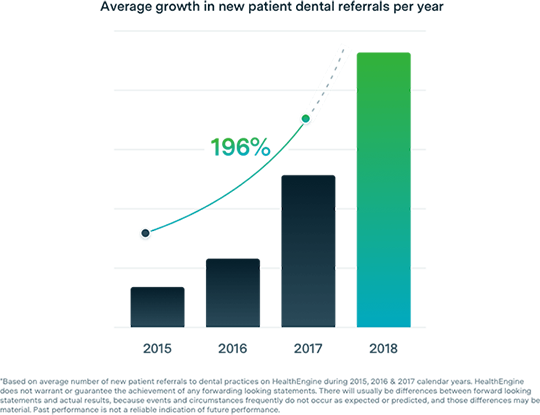 So if you've got available appointments, HealthEngine has the patients!
Find out how your practice can generate new patient referrals on Australia's number 1 online healthcare platform.
Yours Sincerely
The Dental Review