Purchase High Quality LM Dental Instruments at
25% OFF for a limited time only.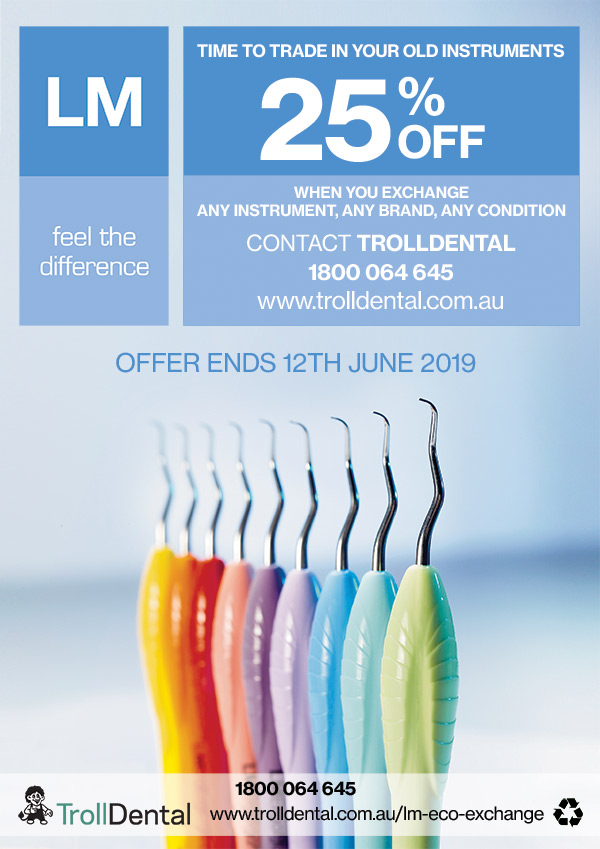 TrollDental in association with LM Dental Instruments are giving 25% OFF the full range of LM Dental Instruments when you exchange any instrument, any brand, any condition before the 12th June 2019.
LM Dental, founded in 1973, develops, produces and markets high-tech dental hand instruments and their tracking system together with ultrasonic devices and more.

With the innovative product design and high-tech production technology we are the fastest growing manufacturer of hand instruments in Europe, the market leader in all Nordic countries and over 80% of our products are exported globally.
Download your LM instruments order from
To view the full range of LM Dental Instruments visit TrollDental at https://trolldental.com.au/product-category/lm-instruments/
The LM Dental EcoAct must end on the 12th June 2019.