Let's face it, being a dentist isn't easy…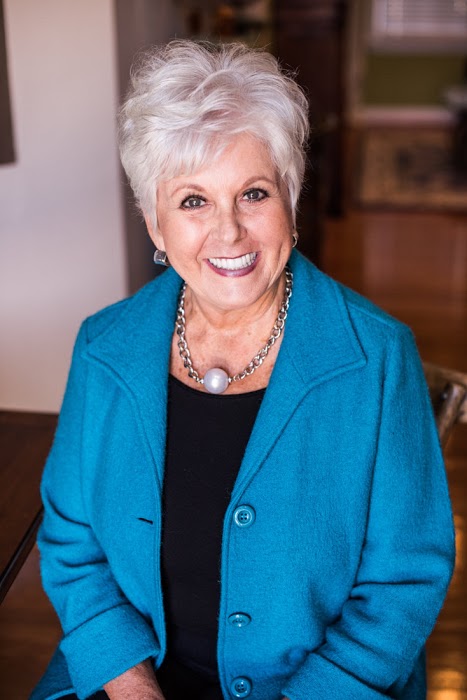 You're performing delicate procedures with perfect precision, inside a space smaller than a tennis ball… for an hourly rate that in many cases, is less than what your plumber earns for fixing a leaking kitchen tap!
You buy new equipment and invest in state of the art technology, because… "That's what you're supposed to do."
Linda Miles delivering strategies that increase cash-flow and case acceptance,to another sold out audience
Then, you sit there staring at this stuff glistening in your office, like a brand new car in the showroom.
Only unlike that car that eventually gets sold… you're left standing there thinking, "Darn, this stuff looks good. I sure wish I could make some money with it!"
The bottom line is, you've been trained how to be a great dentist — not how to run a super-profitable dental practice. In fact, most dentists just look at what the dentist across the street is doing, and figure, "Hey, if it's working for him, it'll work for me too."
But I'll let you in on a little secret….
The problem is… it's not working for the other guy, either.
Look, there's only one thing separating dentists like you, from those dentists who are consistently bringing home six figures a month, and more.
But this one thing is absolutely critical!
You see, the most successful dentists have simply managed to somehow "differentiate" themselves from their competition. They know, if you're no different from anyone else, then you're basically "forcing" your patients to decide whether they see you, or someone else, based solely on price.
And as you know, this has NO upside. (And by the way, "I fill cavities better" is NOT a difference any patient is ever going to appreciate.)
The good news is, Linda Miles says "Creating a differential for yourself, is much easier than you think." Linda Miles is a THE most highly-respected international dental practice management consultant of ALL TIME, having spoken in four continents around the world as well as in EVERY state in America in a career spanning over forty years.
Linda Miles has written four books on dental practice management and her first company, Linda L Miles and Associates made it into the Inc Magazine Top 500 companies in the WORLD!!
Linda's latest workshop, which she has been presenting to sold out audiences in Florida and in Texas, is now being held in Australia for one time only, in Melbourne (August 3) and Sydney (August 10).
At this live event, Linda will be revealing the same easy, practice-building strategies which she's been teaching dentists to use that have allowed them to create the dental practices AND FUTURES they want, that are free of any money worries:
EARLY BIRD pricing ends on June 30. Book your tickets NOW.
She will also be revealing:
The perfect lines of communication that successful dental teams are now using from telephone to reception and throughout each step of their patients' clinical journeys. Linda will share how small subtle communication changes can make huge differences to your practice, to your patients, and to your bottom line!
The tricks of the trade in scheduling, including the easiest ways to turn stressful days into higher productivity and ideal patient care days.
Linda will share with you Dozens of GREAT marketing ideas that will get your entire team excited about their role in the marketing of your practice inside and out!!
This course will instill into each and every one of your team how much they have a wonderful career ahead of them as a dental professional.
Linda will share with you and your team the best ways for ALL of the team to TALK UP the doctor's clinical prowess so much that your patients will be TELLING YOU to book their next appointments!! Linda's unique presentation phrases will immediately have your case acceptance numbers increasing!!
Linda will share with you the best TRIED AND TESTED ways of reducing that dreaded patient attrition that is KILLING most dental practices.
So if you're sick and tired of drilling all day long, and not having anything close to what you deserve, to show for it… or if you've ever wondered, "What can successful dentists POSSIBLY know, that I don't?"… then register for this unique seminar, right now!
Click here and register for one of these one-time only workshops in Melbourne and Sydney:
I will also be presenting on this day with Linda, along with phone skills guru Jayne Bandy.
Here is a small sample of comments from attendees at Linda's workshops:
"Linda Miles is the most influential Practice Management Consultant of all time. She inspires everyone around her and continually focuses on the positive. She has personally impacted my life and career more than anyone. This book is a must-read for all business owners and entrepreneurs alike."
Dr. Tanya A. Brown, DMD, FAGD
"Linda Miles is a shining example of success in business and life. With her reputation of common sense and hard work, Linda built a nationally recognized practice management consulting business and is known in the dental world as an expert in the field."
Dianne Watterson, RDH, MBA Speaker, Author, Consultant
"Linda Miles understands how to have a life filled with success and framed with significance. Her life story is inspiring, enlightening, and challenging.."
Dr. Nido R. Qubein, President High Point University
Former, President of National Speaker's Association.
"Linda's keynote address was from the heart and meant so much to the 300 dental assistants who attended our conference. We love having Linda as a writer and speaker."
Kevin Henry Managing Editor Dental Economics
"In my professional opinion, Linda Miles is by far the most influential Dental Practice Management Consultant of our lifetime. Linda is simply the "best"!Linda has an abundance of energy, that immediately gravitates to those that she touches. Her presentations are filled with thought, creativity and unselfish inspiration."
Allen M. Schiff, Dental CPA President of the Academy of Dental CPAs
Also on the bill speaking will be #1 Amazon Bestselling Author Dr David Moffet.
** LINDA MILES will be on stage for 75% of the day!! **
Warm regards,
Dr. David Moffet. BDS FPFA CSP
P.S. Don't forget, this is a RARE once in a lifetime opportunity to see the great Linda Miles, LIVE ON STAGE, in person, for probably the VERY LAST TIME EVER…..so don't MISS OUT!!
Book your EARLY BIRD TICKETS NOW!!!
THIS event will SELL OUT!!