DENTAL LEADS – WE JUST REINVENTED
and to prove it, we have a special offer for you…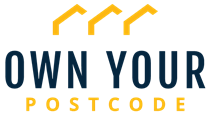 At
Own Your Postcode
we strive to do things differently. We seek an alternate course and challenge the saying "that's the way it's always been done."
We believe in what we do.
We back ourselves.
You want to treat more patients in your local area… and we want to help you achieve that.
We want you to be the dentist everyone recommends in your area.
We want you to Own Your Postcode.
… and we want to prove ourselves to you first; at no cost to you.
What are we offering?
A free trial where we will connect you with 3 people in your local area.
Here's a bit about each person:
1 Each person is in your local area (you can even decide the local suburbs/postcodes you want us to target for you)
2 Each person has told us their current dental problems and what they want your help with
3 Each person has requested contact from your practice – not just a local practice, your practice!
When all of the above is done, our live phone number and email validation determines and confirms their authenticity.
Only then do we send the lead to your nominated email account – so you can contact them and gain a new patient.
See the steps each person takes to become a qualified lead for your practice right here.
Once registered, we confirm campaign details with you, when your campaign is live and send you all the information you need on what to do when you get your new patient leads.
We want to help you at every step.
We want you to own Own Your Postcode and are with you every step of the way to help you treat more local patients.
But first, let us prove ourselves to you. Register for your free trial now!